From:JJ Jennings
Date:
Spending too much on paid advertising?
We have Put together a great combination here to help you navigate the ins and out of list building.
Tried doing search engine optimization but can't seem to get your site ranked on Google?
Are you finding it hard to make more sales?
It's completely normal for any business to experience these issues.
Getting ahead in today's world is fierce unless you have one thing...
An audience.
In other words, people who are interested in what you have to say and offer.
You need subscribers. Followers. Fans. Whatever you would like to call it.
You need to build a list of subscribers first.
But Isn't Email Marketing Dead?
Email marketing isn't dead! Just check out these stats:
Email conversions outperform search conversions by 84% and social media conversions by 633%.


91% of consumers reported checking their email at least once a day.


For every $1 spent, $44.25 is the average return on email marketing investment.


44% of email recipients made at least one purchase last year based on a promotional email.


7 out of 10 consumers say they've used a coupon or discount received in a marketing email.
Need I say more?
But where do you even begin?
What Are The Benefits of Building An Email List?
Picture this, you want to get away for a short trip but your budget just can't supplement it.
So you send out a special offer to your email list and BAM!...You receive an influx of sales!
That's the power of having your own email list.
You have the power to make money on demand.
Whether you're a coach, information marketer, affiliate marketer or someone who's looking for a home business, an email list is your key to success.
But how exactly do you get started?
The good news is, I've put together a system that you can follow so that you can build your very first email list.
Allow me to introduce you to...The first system..............

List Authority

You discover how to build a list of 1000 subscribers in just 30 days and profit from your first newsletter.
This is THE essential course on list building. If you're just starting out, this is the perfect companion.

Here's exactly what you'll get inside the List Authority course:
The List Authority Guide
What you'll discover in this eBook:
Why email marketing is crucial in any business.


How to set up and create an autoresponder and opt-in.


How to create a landing page to start collecting subscribers.
How to encourage people to sign up with an opt-in form, incentives and landing pages.


How to drive traffic to your site to drastically increase your numbers and your conversions.


How to communicate with your list to get them hanging off of your every word.


The 6 types of emails you can send to your email subscribers.


How to monetize your list with your own products or affiliate sales.


How to get people to actually buy what you promote.


6 types of giveaways/lead magnets you can give to subscribers in exchange for their email.


When is the best time to email your subscribers.


How often should your email your subscribers.


How to create an optimal autoresponder sequence that builds trust with your subscribers and of course makes you money.
SPECIAL BONUSES FOR TAKING ACTION!

FAST-ACTION BONUS #1:
Point-By-Point Checklist
View or print this handy checklist so that you can check off each point.
It is like a summary of the entire guide but in actionable, bite-sized points so that you can successfully get through the course.
FAST-ACTION BONUS #2:
Resource Cheat Sheet
You'll also get access to a rolodex of top sites, blogs, forums, tools, apps and services to get you even further.
Inside you'll find:
Autoresponder resources
Landing page resources
List building resources
Email marketing resources
Outsourcing resources
The 2nd System is....................

You can reach millions of people who are interested in YOUR business, quickly and easily!
.But the true power of LinkedIn lies in it's ability for you to build meaningful and profitable business relationships with like-minded individuals.

This comprehensive

step-by-step Powerpoint Training Course

, with Voice Overs, comes with PDFs, audios and images so that you quickly and easily learn everything there is to know about marketing on LinkedIn, so that you can quickly start profiting with this social networking site.

In this all-revealing training you will discover:

Setting up your LinkedIn Account and Business Page for maximum exposure.



Optimizing your page effectively for more traffic.



Search Engine Optimization (SEO) for your page.



How to drive massively floods of traffic to your site from LinkedIn.



How to add a easily add a product of yours on LinkedIn for quick sales.



How to easily recruit people for your business



How to build profitable contacts and make business partnerships.
Much more
FAST-ACTION BONUS #3:
Look what you also get!

Cheat Sheet

FAST-ACTION BONUS #4:

FAST-ACTION BONUS #5:

Order TODAY and also
get these
FREE BONUS
ES:
"LinkedIn Basics For Business" Video
f you order right now, you will also get access to a time-sensitive offer for free - The "LinkedIn Basics For Business" Video course is a short video course that runs you through all the basics of LinkedIn, all the different features and how to use them to make more money.


You can clearly see that this is one course that is PACKED full of value
FAST-ACTION BONUS #6:

.

You can be a

LinkedIn guru

before the end of the day and start making bigger profits in no time at all. Don't be left behind. Jump on this offer and skyrocket your business today...



"Benefits of LinkedIn For Business" report
This special report gives an introduction to LinkedIn For Business and gives you all the benefits of LinkedIn for your business so that you know how to use it to skyrocket your business. It reveals some awesome strategies for doing this.

This report also explains all LinkedIn's business tools and how you can use it for advertising, marketing, building your brand, gaining exposure and getting more traffic for your business.

In addition to that it also goes through a few success stories of well known brands and explain how they benefitted from LinkedIn.

Does that sound good or what?
How Can I Use These Powerful Guide Right Now?
You can own List Authority -and LinkedIn For Business-together with all the bonuses for a mere $27.00.
That is a truly incredible deal, especially considering the significant difference it'll make to your success.
Did I mention this eBook is only $27.00? It's definitely a point worth repeating. You will be hard-pressedto find a more valuable resource.
It's time to take action, my friend.

Do you want to continue to look for new ways to increase your business online and build your brand or do you want to invest in a proven way to quickly make profitable relationships, gain massive exposure and get floods of traffic to skyrocket your business?

Remember, if you order today, you also get the main powerpoint presentation course of LinkedIn For Business that will show you step by step how to get your business on LinkedIn and how to use it effectively to market your business for increased profits. If you order today, you also get all the FREE bonuses, including the Mindmap, Cheat Sheet and BONUS Video. It all contains new and proven techniques to increase your business with LinkedIn.PLUS all the List Authority Guides.

I won't tell how how much I can sell this course for, but if you have bought any courses online, you would know that a full video/powerpoint course with all the added extras that I include can cost you anything between $47 and hundreds of dollars.

But today, I am going to let you have access to all of this for a limited discounted price of: $27
Your purchase is absolutely risk free. Try the product for 30 days, and if you're not satisfied just send me an email and I'll send you a refund right away. So there's absolutely no risk on your part. All the risk is on me.
I'm delighted to have the chance to share these powerful guides with you, and I know you'll be very happy with the results.

Again, you will receive the comprehensive and valuable insights you need to finally achieve results for only $27.00.

Please click the Add To Cart button right now and take ownership of this valuable eBook TODAY!
Get Instant Access Right Now!
Yes!
I want instant access to List Authority which include the following:
Regular Price: $67.00
Today Only: $27.00!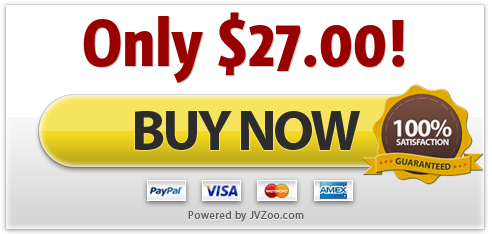 To Your Success,
JJ Jennings

P.S. - This is the ultimate guide to building a list of subscribers! You'll discover all the steps, tools and resources to help you become a successful email marketer! Click the Add to Cart button to get your copy today! Comes with Personal use rights